Sale!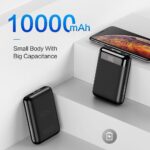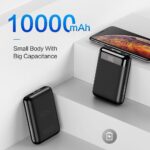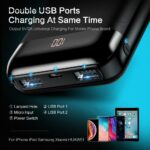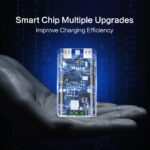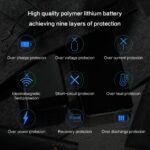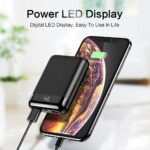 FLOVEME Mini Power Bank 10000mAh For Xiaomi Mi Powerbank Pover Bank Charger Dual Usb Ports External Battery Poverbank Portable
USD50.99
Double Sale Hurry! Up Don't Miss Out.
Free Shipping 
Estimated Delivery Time: UAE 27-40 days
Estimated Delivery Time: US 37-days
Description
Please NOTE :
Power bank has two regular standards of capacity , one is the battery capacity, one is the rated capacity. The 10000mah power bank, being labeled 10000mah/3.7v core capacity be converted to rated capacity 6200mah/5v.
Why exist this difference?
The most important reason is the conversion rate. Because most of power bank's battery voltage is 3.7V, and power bank needs to increase the voltage to 5V when charging the mobile phone, which making the power bank's conversion efficiency only 3.75/5=74%, Also include generated heat when battery voltage boosting, and various of wire consumption, Electricity and self-consumption. these points add up to account for 30%-40% of the power of the mobile power source.So the 10,000mAh power bank can really be used by us only about 6200mAh.
Additional information
| | |
| --- | --- |
| Weight | 0.240 g |
| Dimensions | 5 × 5 × 5 cm |
| Ships From | China |
| Color | Black |